There are old favourites, like Daniel Burnham's sweeping vision for Chicago. And you will find unexpected gems, such as the glistening prefabricated kitchen and bathroom components of a French architect intent on creating once-elite ski resorts cheap to the masses.
These are one of the eye-catching objects in the Art Institute of Chicago's new installment of its permanent structure and design collection. It's one of the most extensive exhibition installations the museum has ever showcased of its vast holdings in these areas. But the objects alone are not what make the show worth seeing.
Rather, it is the ability with which the bits are framed within a larger narrative of how design and architecture have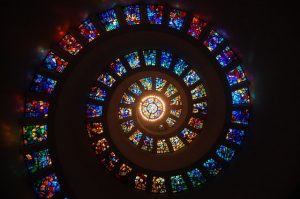 shaped — and continues to shape — how we live. While there are a number of lapses in that narrative, the exhibition, titled "Past Forward: Architecture and Design at the Art Institute," is, for the most part, has been intelligently told.
Throughout, a major theme is that interior design and architecture are idea-driven Fields participated in the making of experimental visions, not only the real reality of a brick bungalow or a tubular steel chair. That cerebral view will probably provoke a world-weary dismissal from individuals who've witnessed the costs, both financial and human, of designers' failed visions. Think demolished public housing projects. But there's no denying that the radical, often uplifting impact that design and architecture have made throughout the past 120 years.
The Show, to its credit, explores both sides of the coin.
Organized by Zoe Ryan, the museum's chief architecture and design curator, "Past Forward" occupies the majority of the design and architecture galleries at the museum's Renzo Piano-designed Modern Wing. (The remainder of these galleries will be dedicated to temporary museum showcases and displays).
As in the rest of the Modern Wing, the exhibited material — drawings, sculptures, pieces of furniture, posters, videos and much more — covers the period from 1900 to the present. It's the first time, Ryan said, that the museum has collectively exhibited its holdings of modern and contemporary architecture and design. They amount an estimated 250,000 items.
However, this is a different type of permanent installation. A few of the show's contents, particularly light-sensitive architectural drawings and fabrics, must only be exhibited for a few months at a time to prevent fading. So go now if you want see a drawing such as Ludwig Hilberseimer's chillingly enchanting 1924 vision of a town whose residents reside at high-rises and work in factories right below.
The instalment — made by Julia Di Castri, who teaches at the University of Illinois in Chicago's architecture school — neatly accommodates the demand for the exhibit's ever-changing contents. In the deal, it underscores structure's unique capability to frame space and provides visitors multiple paths throughout the show.
Diagonally organized, 12-foot-high walls produce a compelling tension with the odern Wing's right-angled geometry and form a collection of room like spaces which contain the show's thematic sections. Openings in the walls create alluring, down-the-alley perspectives that showcase prime display material, such as a multicoloured, stencilled wall covering by Chicago architect Louis Sullivan.
The best of the segments make fascinating connections among their subjects and the world at large. The one on offices, as an instance, demonstrates how the expansive, column-free insides of innovative structures such as Skidmore, Owings & Merrill's 1955 Inland Steel Building in Chicago pushed designers to create lighter, more flexible office environments. Unfortunately, one such attempt flopped, resulting in the lucid wall text notes, to what we now know as the omnipresent and dull cubicle.
A more pleasing outcome can be seen from the aforementioned prefab kitchen and bathroom units, which French architect Charlotte Perriand designed in the 1970s for the Les Arcs ski resort in the French Alps. The fibreglass units were plugged into small apartments, holding down prices and helping to democratize a formerly exclusive leisure activity.
"Past Forward" also succeeds in pulling back the curtain on how architects change their theories into material reality; a process well illustrated by architect David Adjaye's drawings and mock-up versions in the National Museum of African American History and Culture. And we see design's importance in shaping a city's image, evident in the artfully simple posters that the modernist graphic designer John Massey failed in 1966 to promote Lincoln Park and Lake Michigan.
Still, there are flaws, and they are partially rooted in the fact that curators are like card players — they need to play the hand they are dealt.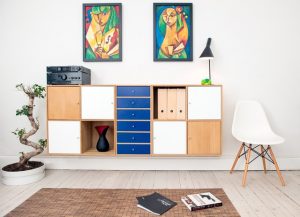 The Art Institute's design and architecture holdings, as extensive as they are, aren't all-encompassing, which leads to a frustrating gaps. The section on modern museum interior decorating, as an instance, has nothing to say about the powerfully sculpted, digitally enabled museums of Frank Gehry, whose Guggenheim Museum in Bilbao, Spain, dazzled the world and changed the course of museum design when it opened 20 years back.
Even if the collection is powerful, it's not always well-handled. The show's treatment of postmodernism is fragmented and unfocused. Stanley Tigerman's iconic "Titanic" collage, which portrays Ludwig Mies van der Rohe's Crown Hall sinking into Lake Michigan, appears in one section while some of the postmodern "Late Entries" into the Chicago Tribune Tower competition of 1922 are in another. Considering that the current resurgence of interest in postmodernism, the show's inability to draw together these essential pieces is a disappointment.
Some of the design items on screen seem somewhat kooky, despite their provocative contemporary relevance. A seat, shaped like a cow's chest, which reminds us of the animal origins of leather furniture? Such designs bring to mind Mies' famous line: "I do not wish to be fascinating; I wish to be good."
It's much more moving to see among the moulded leg splints which California Designers Charles and Ray Eames developed for injured soldiers during World War II. The splint was a substantial step toward the sculptural moulded plywood furniture which the Eameses designed after the war. Architecture and design are at their best, this example indicates, when ideas are not imagined for their own sake but to enhance and elevate human expertise.