Do you ever find it difficult to manage your own business, or artwork whilst on a busy schedule?
In Art Cloud you can easily track and manage your own artworks, create new pieces, email invoices with your logo on them, make certificates of authenticity for any art, make consignment reports and sales reports, and track all of your client contact information as well as their birthdays. Inside your customer list, each customer's email is clickable and easy to manage; once you click on their email address within Art Cloud your default email service will open up a new email to that contact; meaning no need to change in and out of windows and platforms. Furthermore, Art Cloud can power your site so that your stock is always in sync. With Art Cloud you can incorporate your current site to dynamically pull information from your accounts. By way of instance, if you add a new piece of art, then your website will update automatically.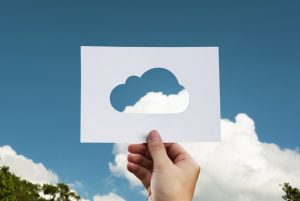 Art Cloud is an online art gallery that uses a cloud management system program for galleries, artists, collectors and advisers. I began using Art Cloud this week, and first and foremost I find this system simple, and easy to use. Their how-to guide comprises simple and easy to read, and to follow directions. That is a huge plus for me. (There is nothing more frustrating than searching for help with a site feature only to experience endless text to read.)
I have looked at several inventory cloud management programs previously, and of course the very best attribute of Art Cloud is that there is not any software to purchase or to keep updated, no updates to buy, without needing to later move the whole system to another computer after years of entering your information. So right away, when using this program, your life is simplified. You are working in the cloud inside your own password-protected profile. You can connect anytime from anywhere using your Mac, PC, telephone, or tablet device with an online connection. With Art Cloud you input your information and upload your pictures– once– for numerous uses. On a fundamental level, it lets you control your art inventory, customers, and invoices in one clean interface that's highly integrated. This integration will help you to conduct a more efficient and therefore potentially lucrative more business.
Other time saving and amazing features include their Virtual Revenue Assistant tools. On the homepage (after you login), you may notice that Art Cloud recommends certain actions that will help you drive more sales. For instance, Art Cloud will give you information about your newest and most recent customers, or recommend that you get in contact with customers who recently celebrated a birthday. Art Cloud even builds profiles for your customers and recommends which collectors may be interested in new artworks based off a simple to use tagging system.
Additionally, a few interesting features that may not be evident to the naked eye on first trip to Art Cloud:
While in your inventory list of your artworks, click on the name of any piece along with a tear sheet will create which you may save as a PDF and email to a gallery or customer.
Tags; these are your very best friend in Art Cloud. Tag each artwork or customer or contact with an infinite number different word descriptors for remarkable search capabilities.
The listing feature is not only good for price lists and wall tags, but it is an excellent way to make a list for consignment to a gallery.