Installing a solo art show of your own work is a challenging and fulfilling job. A solo show is most likely something you have actually worked toward for a year or more to showcase your art under stunning art hanging systems. You have a significant psychological investment– and frequently an economic one as well– in its success. If your program remains in a museum or industrial gallery, installing the show will probably be the responsibility of the museum manager or gallery director. But if your program is in a co-op gallery, art association, alternative art area, library, bank, restaurant, office space or your own studio, part or all the duty for arranging and hanging the work will most likely fall on your shoulders. Checking out the installation procedure will help you create a cohesive exhibition that will show your work to its finest light.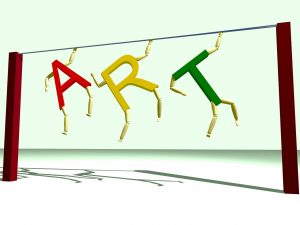 Things to think about
The very first obstacle is to acknowledge that, while the works you have actually produced for the exhibition are the factor for the program, the exhibition is not about the works. Rather, the exhibition is a work of art unto itself. Your artworks are just one element of that larger work– the exhibition.
Creating an exhibit is a multidimensional procedure. Amongst the elements that add to a success or failure are the exhibit area, the lighting, the audiences and the method they will move through the space, visual interruptions that are inevitable, focus on your primary purpose for the exhibit, the mechanics of how the artwork will be hung, and the plan of the pieces.
The area
Start by clearing the space as much as possible. Even if there are pedestals, chairs or other furniture that you envision you'll use in setting up your exhibit, remove them at this moment so you can see the area with as few diversions as possible.
When the space is empty, analyze your environments. Is there any natural light? The number of entryways and exits exist? Are there any pillars, unmovable dividing walls or other blockages in the space? Do the walls need to be touched up from the previous picture hanging systems? Is the ceiling high or low? Is there adequate lighting? Exists anything in or near the area that will take on your work for the audiences' attention?
After you have actually resolved these questions and other that strike you, it's time to bring your works into the area– if possible, into the center of the area. Don't lean the works against the walls at this moment– they'll end up being an obstacle to visualizing the very best possible layout of your show.