As I currently live in Victoria, I will be celebrating NAIDOC from the comfort of my home with a wonderful online event. There are also many local events that have gone virtual and you can find them on the websites of local Aboriginal land councils, community groups, and in some places even at your local library. The Hardie Grant Media Office will mark the week with events and learning opportunities, and we encourage you to attend NAIDOC Week and wear NAIDOC week shirts as well. I recommend visiting the NAIDOC Week website, which lists many events. The actions that can be taken are truly endless and they will always come in handy if done respectfully and from a place where you genuinely want to uplift Aboriginal people and culture. Week of the week or not, it's always important to celebrate small business and Aboriginal people, so for those looking to support locally run businesses or Aboriginal charities and events, be sure to keep an eye out for this list. 
This week, NAIDOC Intrepid Travel invites you to join us in our celebrations, attend events near you or virtually, listen to Aboriginal voices through books, movies, Aboriginal clothing or social media, and support Aboriginal culture wherever you are. NAIDOC Week is an opportunity for all Australians to learn about Aboriginal culture and history and to participate in the celebration of the oldest and most enduring cultures on Earth. NAIDOC Week is a celebration of Aboriginal and Torres Strait Islander culture and history that takes place across Australia each year in the first week of July (Sunday to Sunday). During the first week of July, the Jobs and Reconciliation Reconciliation Action Plan Task Force joined employees and businesses across Australia to celebrate NAIDOC Week, a celebration and recognition of Aboriginal and Islander history, culture and achievements. 
This is NAIDOC Week, an opportunity to celebrate and recognise the tremendous contribution Aboriginal and Torres Strait Islander people have made and will continue to make to Australian culture, history and way of life. NAIDOC Week is an annual week-long celebration of Aboriginal and Torres Strait Islander history, culture and achievements, giving us an opportunity to recognise the contributions of Indigenous Australians to our country and society. Every year on the first Saturday in July, Australia hosts NAIDOC Australian Aboriginal Culture Week. This year's NAIDOC Week is themed around "Our Languages Matter", so our celebrations focus on the many different Aboriginal languages spoken in Australia.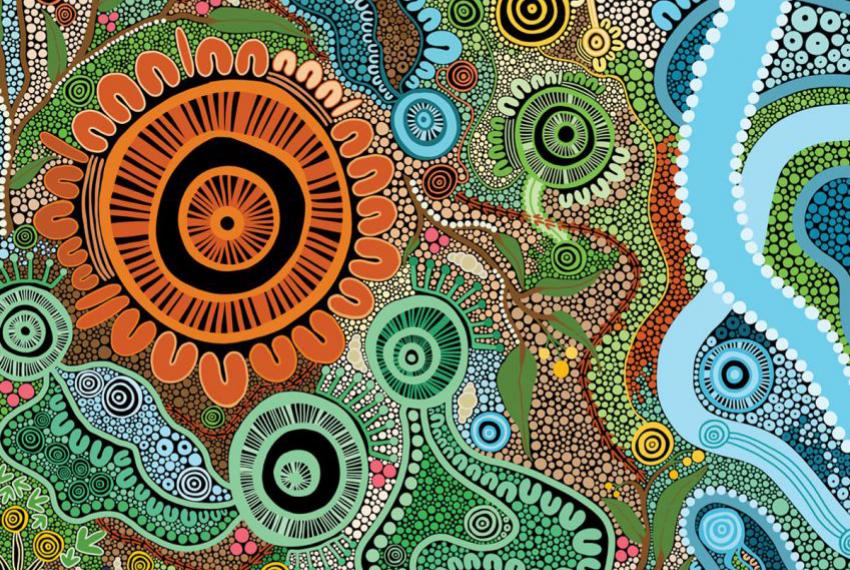 NAIDOC week allows us to focus on Australian Aboriginal cultural heritage, while the Cultural Infusion program offers year-round programs for schools dedicated to all things Indigenous. Our weekly NAIDOC program can be a schoolwide event or target specific levels of the year and is celebrated and led by Indigenous Elders who have worked in schools for up to 20 years. Our NAIDOC program includes a one-day Aboriginal culture program (in Victoria, the one-day program is called "Aboriginal Culture" at the request of the elder leading it). Our National Indigenous Immersion Program is located in the Nganmarryanga (Palumpa) Indigenous community in the far northwest of the Northern Territory.
Our National Indigenous Immersion Program is celebrating its 16th anniversary in 2016 and is an example of the strong relationship that can be built between Winnies and Indigenous communities. I have worked with CareerTrackers for the past five years, helping Aboriginal and Torres Strait Islander college students complete internships, as well as participating in the CareerTrackers High School program and STEM Academy. Recognizing the importance of the land to Aboriginal and Torres Strait Islander people, and the rich history we have as First Nations of this Nation and our connection to the country. Opportunities for history can be reflected in the curriculum of individual services in a number of ways, including (but not limited to) services that create partnerships with people in your local communities who identify as indigenous and get them to share aspects of their unique culture and future aspirations. Director and Chief Executive Officer of the Burnet Institute Professor Brendan Crabb A.S. said that recognizing and celebrating the world's longest surviving cultures and communities has played an important role in working to bridge the gap in the achievements of indigenous and non-indigenous peoples.
Professor Cindy Shannon AM, Vice-Chancellor and Head of the Logan Campus, said Griffith University recognised the unique place of Indigenous peoples in Australian history and culture and the importance of respecting Indigenous knowledge, culture and talent.
Western Australia hosts a flag-raising ceremony and morning tea in Busselton, while in Sydney, the University of New South Wales will broadcast a talk with native rapper Barkaa about what NAIDOC Week means to you and your world. NAIDOC Week, the Australian High Commission in Singapore, will host its biggest annual event later this month, showcasing Australian culture in Singapore through music, drink, music and art.
Australia is home to the world's oldest indestructible cultures, the world's oldest oral histories, and NAIDOC reminds us to recognize our shared history and look to the future. This year's theme is "Always has been, always will be" in recognition of the fact that Indigenous peoples have inhabited and cared for Australia for over 65,000 years. To celebrate the week, NITV will be bringing back its first hit Australian Aboriginal breakfast TV show Big Mob Brekky, hosted by Shahni Wellington, Ryan Liddle and Tyrone Pynor.