It was compulsory for architects to make the Grand Tour of the greatest buildings and historical monuments of Europe. This was both for people residing in Europe and also for people starting out of the side of the Atlantic. The aim was to return home with measured drawings  and architecture photography of significant buildings and then replicate those honored structures or their details, be they in the Roman, Gothic, Renaissance or Baroque eras.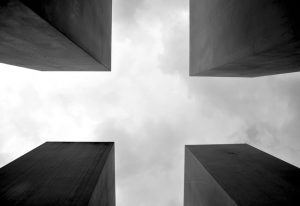 Though this Beaux Arts requirement waned long ago, the Grand Tour is still accepted by architects now. Actually a whole issue of the Yale Architectural Journal (Issue Number41 – 2008) was dedicated to the effect of this Grand Tour on architects like Chestnut Hill's very own Denise Scott Brown and Robert Venturi. But now, architects out of the continent also fly into the U.S. to find buildings of importance.
Let us be clear: many architects travel to see the buildings made by the Masters – but a single architect trained in Germany actually traveled into the U.S. to meet with the masters themselves, having met many in his own home state before emigrating here. Otto Reichert is a tall, distinguished-looking guy, very cultured and well-spoken, currently living in Chestnut Hill in a vintage home with classical house extensions. Now in his 90s, he's retired and walks with a cane. He and I love regular conversations about politics, design, and history whilst sunning or swimming in the Hill House pool.
Back in 1950, Otto obtained a degree from the Technical University in Karlsruhe, went to Columbia University, then got his degrees in city planning and architecture at Harvard. Through time, by accident, fortune, or persistent pursuit, Otto participated with a few of the very creative and effective styles of the 20th century.
In response to Otto's cold telephone in 1951, the world-renowned architect of this Seagram's building on Park Avenue, Mies van der Rohe, encouraged Otto to return to Chicago for a four day tête-à-tête. Otto was more than surprised to discover Mies' whole office no bigger than a living space away from an architect's stereotypical environment of drake low loaders and crane hires. Mies sat behind a normal drafting board (no desk), as though Mies was a mere worker rather than a world-revered master. As unexpected, there was only an office supervisor (an aristocratic Baron of a kind) and 2 draftsmen.
Mies and Otto took walks across Lake Shore Drive and would stop to watch Mies' restrained, grid-like apartment homes then constructing single storey additions. At one stage, Mies, the stoic, abruptly exploded in anger when speaking to some Swiss critic who maintained that Mies had misplaced the architectural energy he'd exhibited throughout his Berlin period. Before supper, Mies and Otto both had three martinis; Mies, Otto explained, could have kept moving. Alcohol was as near Mies' heart as his ever-present cigars.
Otto was thrilled when Mies led his assistant to take Otto to find that the striking and famous Farnsworth House, then under construction across the Fox River at Plano, Ill. This was a memorably first, floating quantity of glass and white painted steel from the largest slab cranes of the region, built as a country retreat. Despite a litigation instituted by the customer (with whom Mies had experienced a romantic liaison), the home remains a masterpiece of mid-century modernist thinking and is presently possessed by the National Trust for Historic Preservation.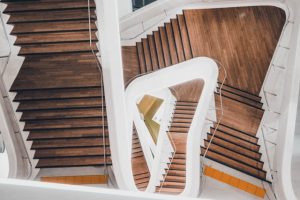 In the Union League in Philadelphia, Otto once had lunch with the famous Swiss architect, Le Corbusier, and some other Harvard-trained architects. Otto explained that Corbu's small stature was in stark contrast to his standing among the very influential artists/architects of this 20th century. The attached photograph is his sculptural chapel at Ronchamp, France, taken by an architectural photographer in 1973. During the luncheon, the hugely famous Corbu nonchalantly reported that he was usually the last to leave the workplace and carry out the garbage.
In 1957 Otto had a short exchange with Walter Gropius beneath a full moon on the staircase leading up to the Acropolis at Athens. Gropius, always the teacher said that these people would for no real reason walk in silence round the Parthenon. If architecture could do that, it has fulfilled its mission.
In contrast to this reserved Mies van der Rohe, Otto describes Richard Neutra with his bulk of silver hair (that Otto recognized, he often uttered) as a totally charming, bubbly Austrian. Neutra is famed because of his California homes with large expanses of glass which married the inside together with all the beauty of the California landscape.
Otto worked with Oskar Stonorov on the Plan of Hopkinson House at Philadelphia. Oscar was also a sculptor and adored literature. In Stonorov's passing, Otto and Philadelphia's very own Louis Kahn reminisced for 2 hours about the guy they both had admired and adored. Otto worked with Harriet Pattison, among Lou Kahn's partners. She had been a landscape adviser on Otto's Academy House job in Center City.
Space doesn't allow complete reference of the other architects and artists which Otto engaged with during his lengthy career, but this is a simple list to give you some concept of the broad horizons of his cultured life:
Dean G. Holmes Perkins (School of Architecture at Penn); Architects: Philip Johnson; Pietro Belluschi; Erich Mendelsohn; Otto Ernst Schweizer; Egon Eiermann; Frei Otto; Hans Scharoun; Artists+: Harry Bertoia; Sam Maitin; Charles Searles; Joan Miró; Vincent Persichetti; Eugene Ormandy; along with Anne d'Harnoncourt.
The world would be richer if Otto Reichert-Facilides had enough energy and time to compose a full size memoir!